Tag: industrial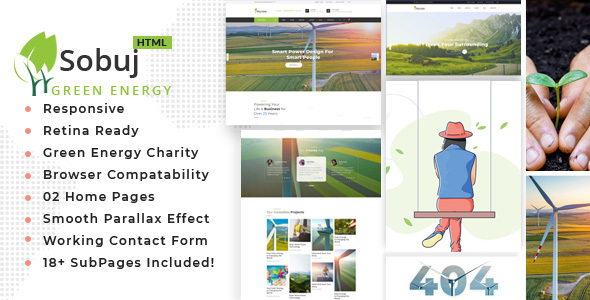 Sobuj Template is web masterpiece which is perfect to promote your environmental projects or your green products business. It is compatible with all modern mobile devices. A very well designed theme with a blog. Features Overview Slider Revolution…
Read More »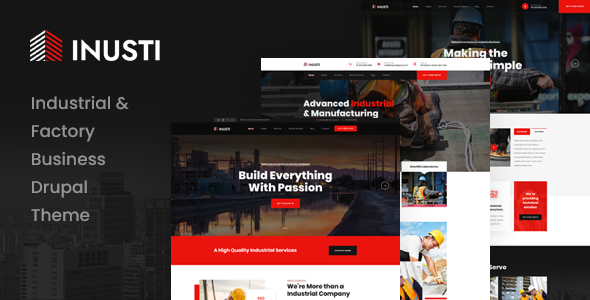 Inusti is the best Drupal 9 Theme for Industrial & Factory Business or companies. The theme is also perfect for construction, industry, architecture, engineering, manufacturing, building services and other construction or industry related business and services. Inusti template…
Read More »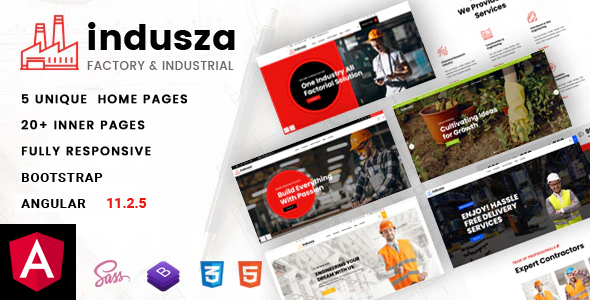 Indusza is a Industrial & Factory Angular Template. template is also perfect for construction, industry, factory, architecture, engineering, manufacturing, industrial, building services and other construction or industry related business and services. Indusza provide you to build the best…
Read More »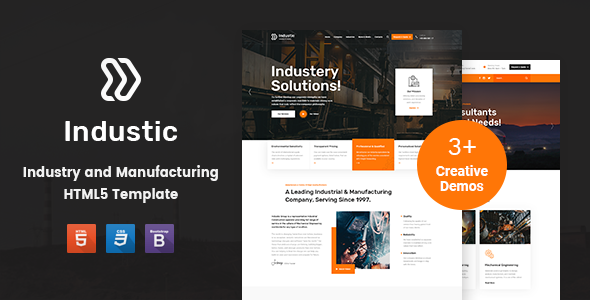 Industic is a stunning, professional and flexible Factory, Industry and Manufacturing Business Html5 Template. Industic based on in-depth research into Factory, Manufacturing, Industry, Engineering, Construction and any Industrial related business field, to deliver all needed layouts and blocks….
Read More »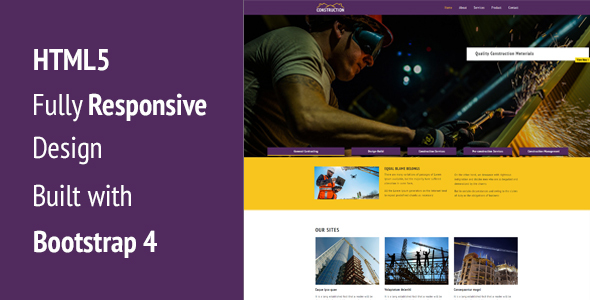 Construction – Responsive HTML, Construction Template is a clean and elegant design – suitable for selling construction, sport, bootstrap, interior, fashion, shopping, responsive It has a fully responsive width adjusts automatically to any screen size or resolution. The…
Read More »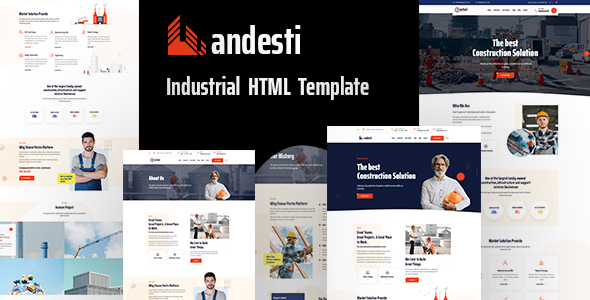 Andesti – Industrial HTML Template Andesti Construction And Industrial Template is a modern HTML 5 Template. Andesti is a HTML template specially designed for Industrial, Construction, Factory, Agriculture, Industrial Corporate related website. You can use this beautiful template….
Read More »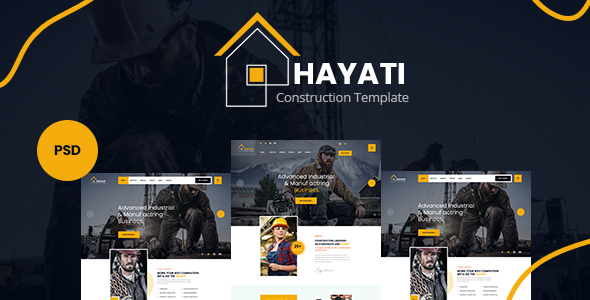 Hayati – Construction PSD Template is the best design for Business 2021. Its Based on Bootstrap, 12 column Responsive grid layout. 'Hayati' is a smooth and colorful PSD Template. It includes 13 PSD files for you Template Features…
Read More »
Indesign – Factory & Industrial XD Template is especially designed for factory, industry, architecture, plants, mechanical, power, and energy Business Template. You can use this beautiful template. The Template is based on 1170 Bootstrap based design so this…
Read More »
Indesign – Factory & Industrial PSD Template Indesign – Factory & Industrial PSD Template is especially designed for factory, industry, architecture, plants, mechanical, power, and energy Business Template. You can use this beautiful template. The Template is based…
Read More »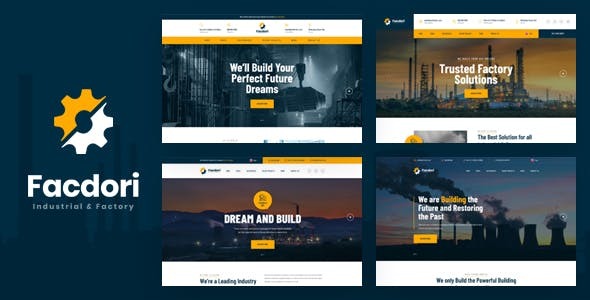 Facdori is the best Drupal 8 & Drupal 9 Theme for industrial & factory business or companies. The theme is also perfect for construction, industry, architecture, engineering, manufacturing, building services and other construction or industry related business and…
Read More »